Welcome to the Edmonton Blues Society
The heartbeat of a vibrant blues community

Look what's happening at Edmonton Blues Society!
The Edmonton Blues Society Board of Directors would like to personally thank all our Guests, Bands, Emcee's, and Volunteers who attended our 2022 EBS WINTER BLUES FESTIVAL on April 9th! This was a "sold-out" show! We couldn't have done it without you! We missed you folks! Welcome back, it's been way too long.
The EBS is very excited to be putting on blues shows again for our blues fans in Edmonton! We are pleased to announce our next event on May 28th, 2022 at St. Basil's Cultural Centre, Edmonton, featuring on-tour from from Memphis, TN, the "GHOST TOWN BLUES BAND".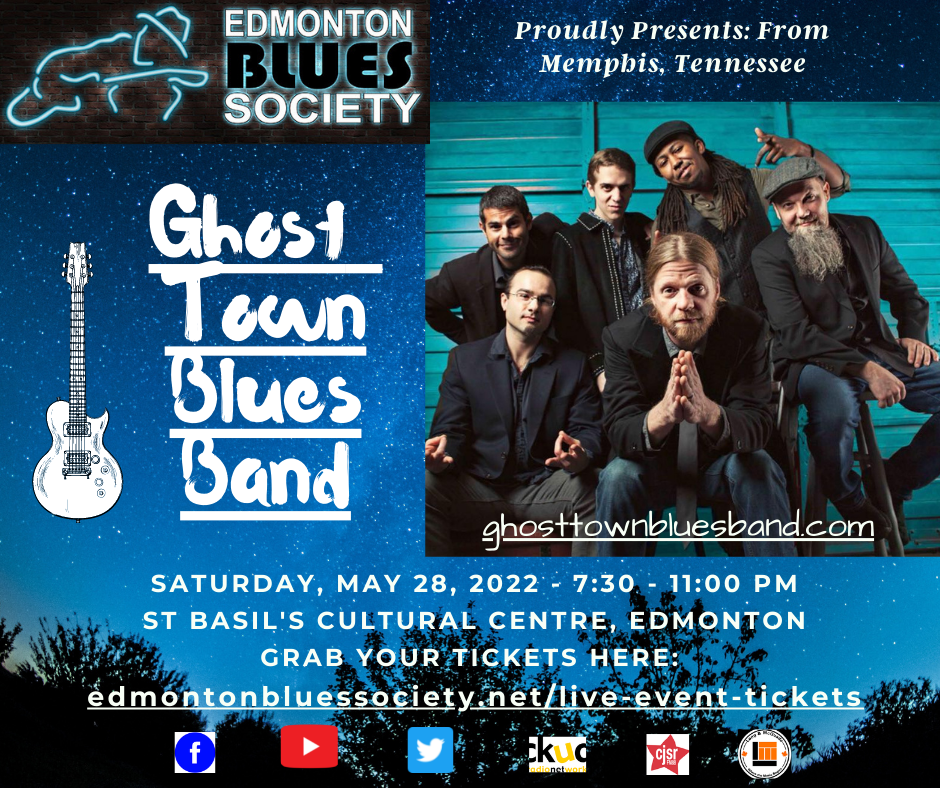 From our Menu above, select "GHOST TOWN BLUES BAND". You'll find all the information you'll need about the band, the event, the location, tickets and show time.
Click on the link: ghosttownbluesband.com and learn more about this award winning band!
THANK-YOU FOR SUPPORTING THE BLUES IN EDMONTON! 
We are looking forward to seeing you on May 28th.
"WE'RE ALL KEEPING THE BLUES ALIVE"