Welcome to the Edmonton Blues Society
The heartbeat of a vibrant blues community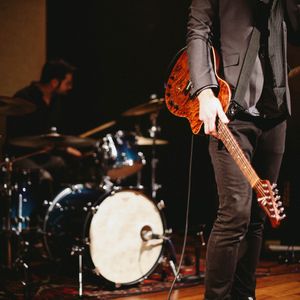 Current EBS Shows & Events
Edmonton Blues Society 
Presents...
SAMANTHA KING & THE MIDNIGHT OUTFIT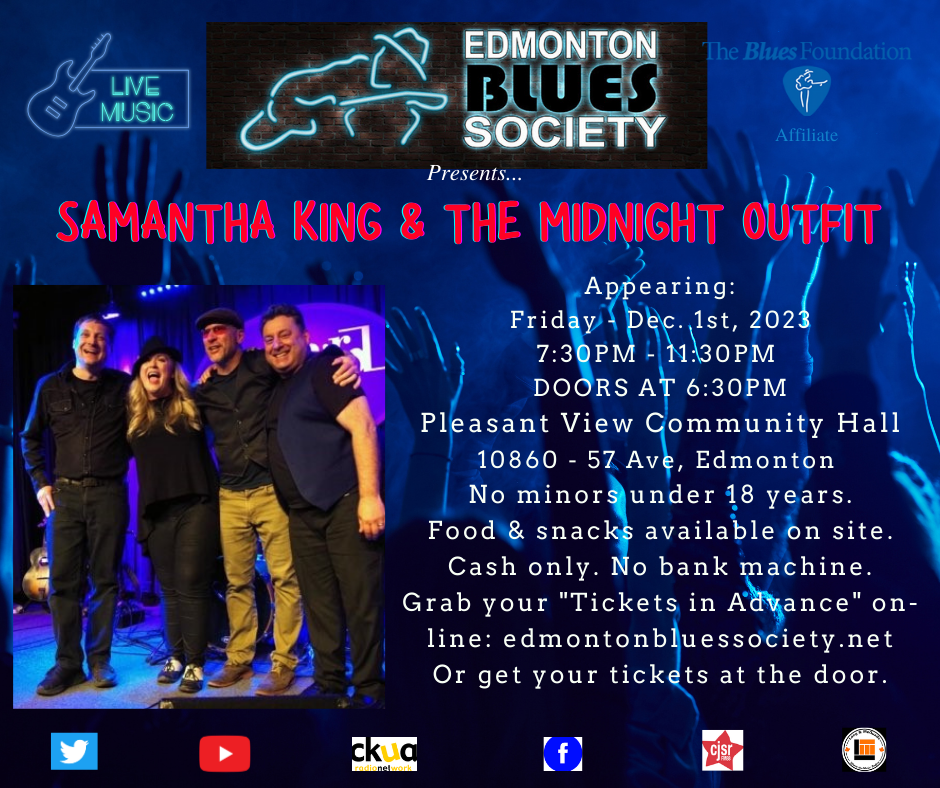 Samantha King & the Midnight Outfit are one of The Premier Blues Bands in Edmonton. They rocked the house this past summer at Edmonton's International Blues Festival. Sam and her band have played for us at EBS several times, including last year and they have also successfully represented us at the Memphis Bound Blues Challenge in Memphis in 2019. Once again, we welcome her back to our stage! We can't wait! Check-out their home page here:  HOME - samanthakingoutfit.com
FRIDAY - December 1st, 2023
PLEASANT VIEW COMMUNITY HALL
10860 - 57 Ave - Edmonton, AB.
7:30pm to 11:30pm. Doors open at 6:30pm
Grab your "Tickets in Advance" here:  
Edmonton Blues Society - Buy Show tickets here  Or, get your tickets at the door. 
Early-bird ticket pricing in effect until November 24th, 2023
Licensed Event - No Minors under 18 years.
Food & snacks for sale at the event - Cash only - No bank machine.  
Are you enjoying the benefits of being an EBS Blues Club Member?
To renew your club membership, or to buy yours, click here: 
Edmonton Blues Society - BLUES CLUB MEMBERSHIPS
We look forward to seeing everyone at The Samantha King & the Midnight Outfit Show on Dec 1st!
Don't miss this one. It's gonna be a great show! Grab your tickets now and bring a few friends along!
The Edmonton Blues Society thanks you for attending our live Blues Shows!