New section
Welcome to the Edmonton Blues Society
The heartbeat of a vibrant blues community

What's happening at Edmonton Blues Society?
MAJOR ANNOUNCEMENT!  THE 2022 EBS WINTER BLUES FESTIVAL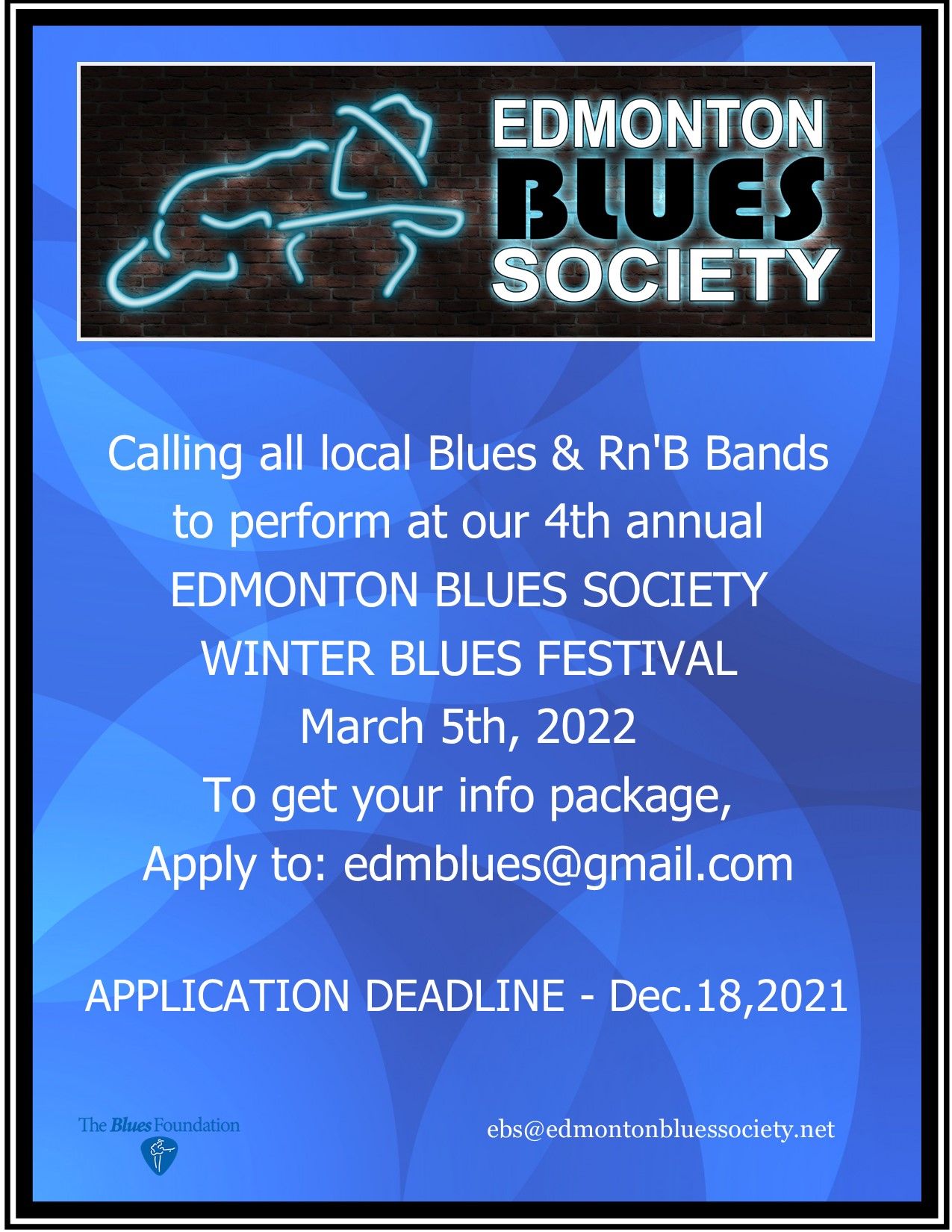 WE LOOK FORWARD TO WELCOMING ALL OUR BLUES LOVERS BACK AND
HOPE TO SEE ALL OF YOU AT THE FESTIVAL!  
THANK-YOU EVERYONE FOR SUPPORTING THE EDMONTON BLUES SOCIETY!  
TAKE CARE & STAY SAFE! 
 Thanks to all the bands for sending in their Winter Blues Festival Application! 
We'll be publishing the festival lineup by Jan 15th, 2022