VOLUNTEERS 
We couldn't do the things we do without the help of volunteers.  We are always in need of volunteers to help with our events with things like:
Registration/Reception

Security (ProTect certification is an asset)

Bar Staff (must have ProServe)

Ticket Sellers (must have ProServe)

Merchandise Sales

Bussing Tables 

50/50 Ticket Sellers (must have ProServe)

Set up /Take down tables and chairs

Set up/Take down sound equipment (experience required)

Stagehands (experience required)
If you are interested in helping out at our EBS events, please contact us at volunteer.ebs@gmail.com
---
THANK-YOU SO MUCH!
The EBS Winter Blues Festival of February 2019, was such a huge success! We couldn't have done it without the hard work and passion of our volunteers.
Volunteers are the heart and soul of our organization. They make hosting our large events possible. Their willingness to put in the long hours and go the extra mile ensures our blues fans and performers have a great experience at our events.  A million thank-you's wouldn't be enough to express our gratitude to our volunteers.  They are our "Blues Angels".
Mae Beck                           Lesley Manna                   Norma Maloney 
Mark Broverman               Jennifer H.                        Laura McCron
Dominique Chalupa          Bonnie Harpe                   Christine Patton 
Linda Clark                        Joanne Hind                     Peter Rausch 
Earl Dahlman                     Daniel Hughes                 Tim Rogers     
Dave Dashwood                Joanne Kucher                Mark Shpur 
Wendy Dashwood             Lance Lamond                 Patty Tymko
Tammy Dodd                     Lorie LaPlante                  Bonnie Weiss 
Sue Ferguson                    Craig Lukaniuk                Terri Wolkowski
Brenda Hamilton               Rita MacDonald               Jeanne Vachon
 ...And our amazing emcees: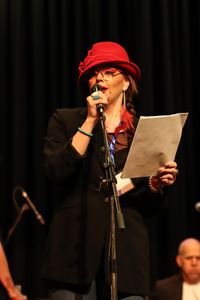 Paula Perro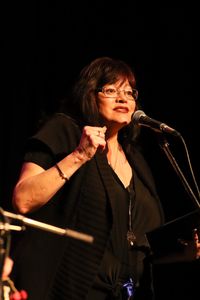 Mary Thomas